<< Back to Listings
First Security Bank
Since 1906, First Security has been invested in the community as a great source of strength, stability and longevity. We are proud to be only in Arkansas – and especially proud to be in the Twin Lakes area! First Security has grown to become one of the most trusted names in banking, with notable assets, outstanding products and services, and convenient locations. But our local commitment never wavers.

We take pride in serving our friends and neighbors close to home, and in offering full-service banking with friendly professionals. Decisions are made here. Just like relationships. It's all part of our promise to help you bank better. Count on First Security for personal and business banking, as well as loans and mortgages. Visit us in person today, or use the ATM at any of our nearby banking centers. We're always ready to serve you!
Mountain Home
Main Banking Center
105 E. 9th St.
870.425.2166

Northeast Banking Center
949 Highway 62 NE
870.424.8054

North Banking Center
520 Highway 5 North
870.424.8090

Walmart Banking Center
65 Walmart Dr.
870.492.7040

Bull Shoals
Bull Shoals Banking Center
907 Central Blvd.
870.445.4505

Gassville
Gassville Banking Center
7447 Highway 62 West
870.435.7447

Mountain View
Main Banking Center
601 E. Main St.
870.269.7979
Check Us Out On:
Facebook
Twitter
Instagram
Pinterest
First Security
Bank Better.

fsbank.com
onlyinark.com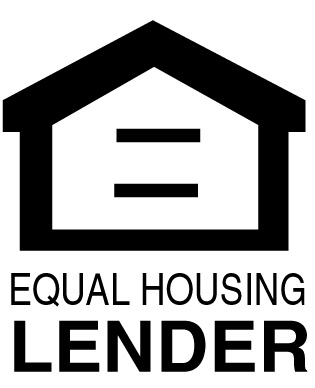 Member FDIC
7447 Highway 62 W.
Gassville AR, 72635
Phone:
870-435-7447
Website:
http://www.fsbank.com/
First Security Bank

Since 1906, First Security has been invested in the community as a great source of strength, stability and longevity. We are proud to be only in Arkansas – and especially proud to be in the Twin Lakes area! First Security has grown to become one of the most trusted names in banking, with notable assets, outstanding products and services, and convenient locations. But our local commitment never wavers.

We take pride in serving our friends and neighbors close to home, and in offering full-service banking with friendly professionals. Decisions are made here. Just like relationships. It's all part of our promise to help you bank better. Count on First Security for personal and business banking, as well as loans and mortgages. Visit us in person today, or use the ATM at any of our nearby banking centers. We're always ready to serve you!

Mountain Home
Main Banking Center
105 E. 9th St.
870.425.2166

Northeast Banking Center
949 Highway 62 NE
870.424.8054

North Banking Center
520 Highway 5 North
870.424.8090

Walmart Banking Center
65 Walmart Dr.
870.492.7040

Bull Shoals
Bull Shoals Banking Center
907 Central Blvd.
870.445.4505

Gassville
Gassville Banking Center
7447 Highway 62 West
870.435.7447

Mountain View
Main Banking Center
601 E. Main St.
870.269.7979

Check Us Out On:
Facebook
Twitter
Instagram
Pinterest

First Security
Bank Better.

fsbank.com
onlyinark.com

Member FDIC

Contact Information:

7447 Highway 62 W.

Gassville AR, 72635

Phone:

870-435-7447

Website: http://www.fsbank.com/