<< Back to Listings
Ozark Mountain Trading
Company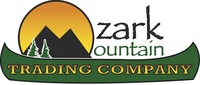 Everything for Family Paddling Fun!
At Ozark Mountain Trading Company you'll find one of the largest inventories of canoes, kayaks, and paddling gear in the area. Everything you need to have fun on the water.
We carry only high quality brands including Dagger, Jackson, Hobie, Perception, Mad River, Wilderness Systems, Native, Liquidlogic, Wave Sport, Perception Sport and Wenonah Canoe. We are committed to making sure you find the right kayak or canoe.
Our Cotter store hours are Tuesday-Saturday 10-6
124 McLean Ave
Cotter, AR 72626
870-778-0070
124 McLean Ave.
Cotter AR, 72626
Phone:
(870) 778-0070 ~ Larry Jenkins
Email:
larry@ozarkmtc.com
Website:
http://www.OzarkMTC.com
Ozark Mountain Trading
Company

Everything for Family Paddling Fun!

At Ozark Mountain Trading Company you'll find one of the largest inventories of canoes, kayaks, and paddling gear in the area. Everything you need to have fun on the water.

We carry only high quality brands including Dagger, Jackson, Hobie, Perception, Mad River, Wilderness Systems, Native, Liquidlogic, Wave Sport, Perception Sport and Wenonah Canoe. We are committed to making sure you find the right kayak or canoe.

Our Cotter store hours are Tuesday-Saturday 10-6

124 McLean Ave

Cotter, AR 72626

870-778-0070

Contact Information:

124 McLean Ave.

Cotter AR, 72626

Phone:

(870) 778-0070 ~ Larry Jenkins

Email:

larry@ozarkmtc.com

Website: http://www.OzarkMTC.com