<< Back to Listings
Nima's Pizza & More Inc.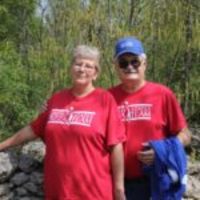 Located in Gassville, Arkansas, the heart of the Ozark Mountains, Nima's Pizza & More has been in business for over 20 years as your hometown pizzeria with world-renowned pizza--judged by many to be the best pizza they have ever eaten!
Since we are near the #1 Trout fishing spot in the U.S., it only makes sense that vacationing folks stop by just to grab a taste of our USA Best Traditional Pizza, and it's always as good as they remember it. If you think the pizza is good, try our bakery.
Nima's Pizza is open Monday - Saturday, 11 a.m. - 9 p.m.
Bakery is open Wednesday - Saturday, 11 a.m. - 3 p.m.
When we say prize winning pizza, we really mean it. Nima's has won local, regional, USA, and World championship contests:
Best in Taste of Twin Lakes - 2018
USA Best Traditional Pizza Winner 2018 and 2010
Regional Winner Non-traditional pizza - 2017, 2015, 2012, 2011
Regional Winner Traditional pizza - 2016, 2015, 2013, 2011 (2009 & 2008 Runner-up)
Silver Medal in World Best Non-traditional Pizza 2017, 2013, and #4 in 2012
Silver Medal in World Best Traditional Pizza 2013, and #4 in 2011
109 S. School St
Gassville AR, 72635
Phone:
870-435-6828
Website:
http://www.nimaspizza.com
Nima's Pizza & More Inc.

Located in Gassville, Arkansas, the heart of the Ozark Mountains, Nima's Pizza & More has been in business for over 20 years as your hometown pizzeria with world-renowned pizza--judged by many to be the best pizza they have ever eaten!

Since we are near the #1 Trout fishing spot in the U.S., it only makes sense that vacationing folks stop by just to grab a taste of our USA Best Traditional Pizza, and it's always as good as they remember it. If you think the pizza is good, try our bakery.

Nima's Pizza is open Monday - Saturday, 11 a.m. - 9 p.m.

Bakery is open Wednesday - Saturday, 11 a.m. - 3 p.m.

When we say prize winning pizza, we really mean it. Nima's has won local, regional, USA, and World championship contests:

Best in Taste of Twin Lakes - 2018

USA Best Traditional Pizza Winner 2018 and 2010

Regional Winner Non-traditional pizza - 2017, 2015, 2012, 2011

Regional Winner Traditional pizza - 2016, 2015, 2013, 2011 (2009 & 2008 Runner-up)

Silver Medal in World Best Non-traditional Pizza 2017, 2013, and #4 in 2012

Silver Medal in World Best Traditional Pizza 2013, and #4 in 2011

Contact Information:

109 S. School St

Gassville AR, 72635

Phone:

870-435-6828

Website: http://www.nimaspizza.com