<< Back to Listings
CENTURY 21 LeMac Realty ~
Z Team Realtors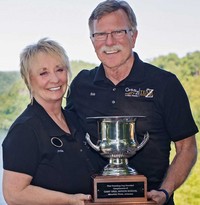 Welcome to our Beautiful Ozarks! 
Bob and Linda Zdora, Executive Brokers
Z-Team Realtors
Century 21 LeMac Realty
Mountain Home Arkansas 72653
870-405-0793   or    870-405-5407
http://www.RetireToArkansas.Net
The Z-Team Realtors of Century 21 LeMac Realty specialize in Relocation Services for clients and customers who are considering a move to the Beautiful Ozark Twin Lakes Area.  North Central Arkansas is rich with outdoor recreation and natural beauty from rolling Ozark Mountains, open pasture and National Forests.  Beautiful clear clean waters of Lake Norfork, Lake Bull Shoals and of course our majestic White River in Cotter Arkansas and the Buffalo Rivers. 


Our area has shopping, restaurants, Baxter Regional Hospital, ASU Mountain Home Campus, entertainment venues, great schools and wonderful people!  We can help with every type of property from small to large tracts of land, condo's, single family homes, homes in town or homes on acreage, farms, lake and river properties as well as business commercial opportunities. 


Bob and Linda have been a team in life with 45 years of marriage.  Together they are the #1 Century 21 Real Estate Team in the State of Arkansas 2009-2017.  Our Z-Team now has 6 agent members to assist our clients.   The fastest way to contact us is call or text  870-405-0793. 


We'd love to visit with you about Cotter and other Mountain Home Arkansas areas.  Why not see if the Ozarks could be a great place to relocate…. we welcome your inquiries. 

Also, visit our other site http://www.OurCotterCabin.com for your vacation stay or fishing venture or weekend getaway in beautiful Cotter Arkansas. 

 

 
1024 Hwy 62 East
Mountain Home AR, 72653
Phone:
870-405-0793 ~ Z - Team Realtors
Email:
hellozteam@gmail.com
Website:
http://www.retiretoarkansas.net
CENTURY 21 LeMac Realty ~
Z Team Realtors

Welcome to our Beautiful Ozarks! 

 

Bob and Linda Zdora, Executive Brokers

Z-Team Realtors

Century 21 LeMac Realty

Mountain Home Arkansas 72653

870-405-0793   or    870-405-5407

http://www.RetireToArkansas.Net

The Z-Team Realtors of Century 21 LeMac Realty specialize in Relocation Services for clients and customers who are considering a move to the Beautiful Ozark Twin Lakes Area.  North Central Arkansas is rich with outdoor recreation and natural beauty from rolling Ozark Mountains, open pasture and National Forests.  Beautiful clear clean waters of Lake Norfork, Lake Bull Shoals and of course our majestic White River in Cotter Arkansas and the Buffalo Rivers. 


Our area has shopping, restaurants, Baxter Regional Hospital, ASU Mountain Home Campus, entertainment venues, great schools and wonderful people!  We can help with every type of property from small to large tracts of land, condo's, single family homes, homes in town or homes on acreage, farms, lake and river properties as well as business commercial opportunities. 


Bob and Linda have been a team in life with 45 years of marriage.  Together they are the #1 Century 21 Real Estate Team in the State of Arkansas 2009-2017.  Our Z-Team now has 6 agent members to assist our clients.   The fastest way to contact us is call or text  870-405-0793. 


We'd love to visit with you about Cotter and other Mountain Home Arkansas areas.  Why not see if the Ozarks could be a great place to relocate…. we welcome your inquiries. 

Also, visit our other site http://www.OurCotterCabin.com for your vacation stay or fishing venture or weekend getaway in beautiful Cotter Arkansas. 

 

 

Contact Information:

1024 Hwy 62 East

Mountain Home AR, 72653

Phone:

870-405-0793 ~ Z - Team Realtors

Email:

hellozteam@gmail.com

Website: http://www.retiretoarkansas.net